EPC Project
Engineering Procurement & Construction (EPC) Project
Utilizing a range of engineers and experience, we can offer you the opportunity to consolidate the complete design of your electrical and automation system, from initial specification to the finished engineering documentation, through a single point of contact.
By taking on full project responsibility, we can provide valuable peace of mind in the management of a complete project lifecycle.
Additionally, a comprehensive range of support services can be provided by fully OCI's professional staff to provide installation, commissioning and support services throughout an asset's entire lifecycle. This can include a full, tailored solution for the complete life-cycle of the system, offering you the added reassurance that the engineers who designed your system can later support your installation.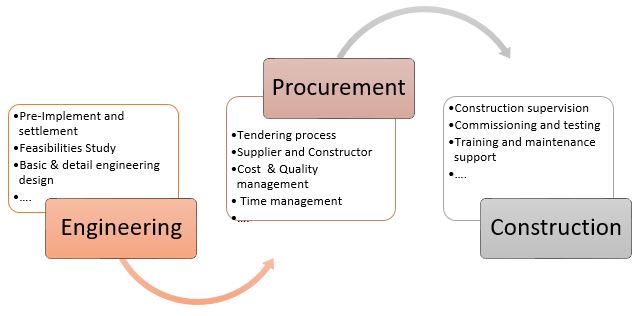 Our EPC services encompass:
- Full scope for substation up to 220kV
- Full scope for hydropower plant up to 50MW
- Full scope for solar power farm u to 50MW
- Package equipment's for electrical and automation upgrades
- Detailed design (from FEED to full specification)
- Document managements
- Full site installation, commissioning and support capabilities:
o System infrastructure/cabling installation
o Package equipment installation
o System installation, commissioning and ongoing support