110kV Step up substation – Bau Ngu Solar Power Project.
Bau Ngu Lake Solar Power Plant has been approved to be constructed in Phuoc Hai commune, Ninh Phuoc district and Phuoc Dinh commune, Thuan Nam district with investment from Truong Thanh Construction Investment and Development JS Company.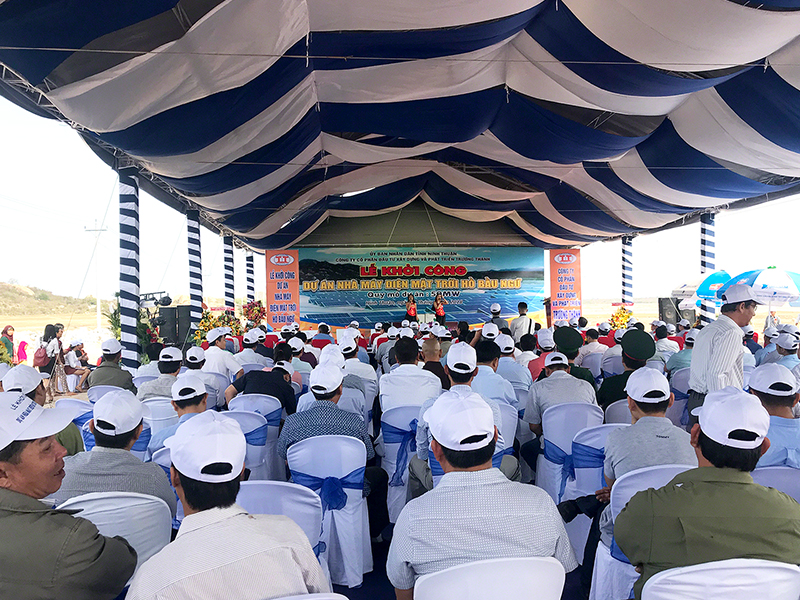 With the capacity of 50MW, Bau Ngu Solar Farm produce electric power from renewable energy (solar energy) to supply to the national power grid. The annual electric production is estimated at about 76,795 million kWh.
Ocean Industry JS Company (OCI) has been selected by the investor to be the main contractor for providing technical service, transportation, installment, testing and operation for the step up 22kV/110kV Substation 1x63MVA of the plant with duration of 4.5 months.
The scope of supply for 110kV Bau Ngu Solar Farm substation includes:
-    Transformer 1x63MW and switching device (22kV MV Switchgear, 110kV Circuit Breaker, Disconnector Switch….etc)
-    Control System
-    Protection System
-    SCADA/DCS System
-    Telecom System
 (Download: Single line diagram steps up substation 22/110kV Bau Ngu solar farm)