Minh Luong Hydropower Plant On Grid
On 10th April 2018, Ocean Industry Corporation (OCI) and Nam Tien Lao Cai Joint Stock Company – the investor – has successfully On-Grid Minh Luong hydropower plant with the capacity of 2x15MW to the National Power Grid of Vietnam.
Nam Tien Lao Cai JS Company is one among big enterprises in Lao Cai working in various sectors: construction, hydropower, chemicals and real estate. In term of hydropower, at present Nam Tien Lao Cai is the owner of Ngoi San hydropower cluster including five hydropower plants with capacity of more than 50MW.
The Minh Luong hydropower plant project includes High Voltage 110kV Minh Luong Substation and the hydropower plant with capacity of 2x16MW using Turbine Francis Vertical that has been directly connected to 110kV Power Grid of Vietnam. This is the 6th hydropower plant invested by Nam Tien Lao Cai JS Company.

From experience of previous projects, Nam Tien Lao Cai JS Company have made a decision to assign a Vietnamese contractor – Ocean Industry Corporation (OCI) – to engineering, manufacturing, testing and commissioning the entire system of automation system, protection system and electrical system, in the hydropower plant and 110kV Minh Luong Substation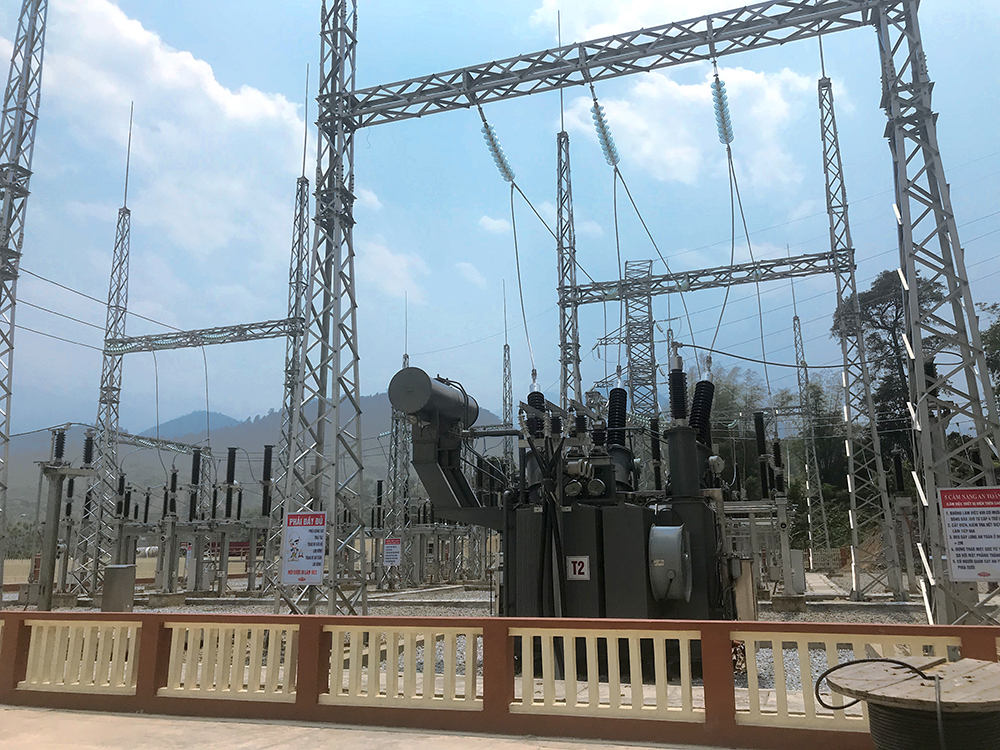 OCI's scope of work in this project includes designing, manufacturing, installment and operation of following products:

-    Local Control Unit
-    Control panel for cooling water system
-    AC/DC System
-    Battery system and Battery charger
-    SCADA/TELECOM System
-    Transformer Protection Panel
-    Generator Protection Panel
-    Line Protection Panel
-    Busbar Protection Panel
-    Generator Switchgear
-    Medium Voltage Switchgear, TU Panel
-    Sand Filtration Water System
-    Generator Cooling Water System
-    Hydraulic System for Turbine
-    Air Compressor System
-    DCS & SCADA System for the Hydropower Plant and Substation
Services:
-    Technical design document to connect Vietnam Power Grid - VN.
-    The design document for the negotiation of SCADA & TELECOM System with EVN, A0, A1, A2, A3.
-    Protection Relay Negotiation with National Dispatching Center: A0, A1, A2, A3
-    Completing document for the negotiation with Power Electricity Trading Company – EVNEPTC.
-    Relay Setting Calculation
Minh Luong Hydropower Plant – On Grid: