Seventh International Conference and Exhibition
From 13th – 15th March 2018, at Ariyana Convention Center and Furama Resort, Da Nang, Seventh International Conference and Exhibition on Water Resources and Renewable Energy Development in Asia (ASIA 2018) has been organized.
With the participation of leading companies from 50 countries in designing and manufacturing turbine and generator, ASIA 2018 has created opportunities for international and domestic investors to explore a wide range of advance technologies that could help to reduce investment cost and optimize efficiency.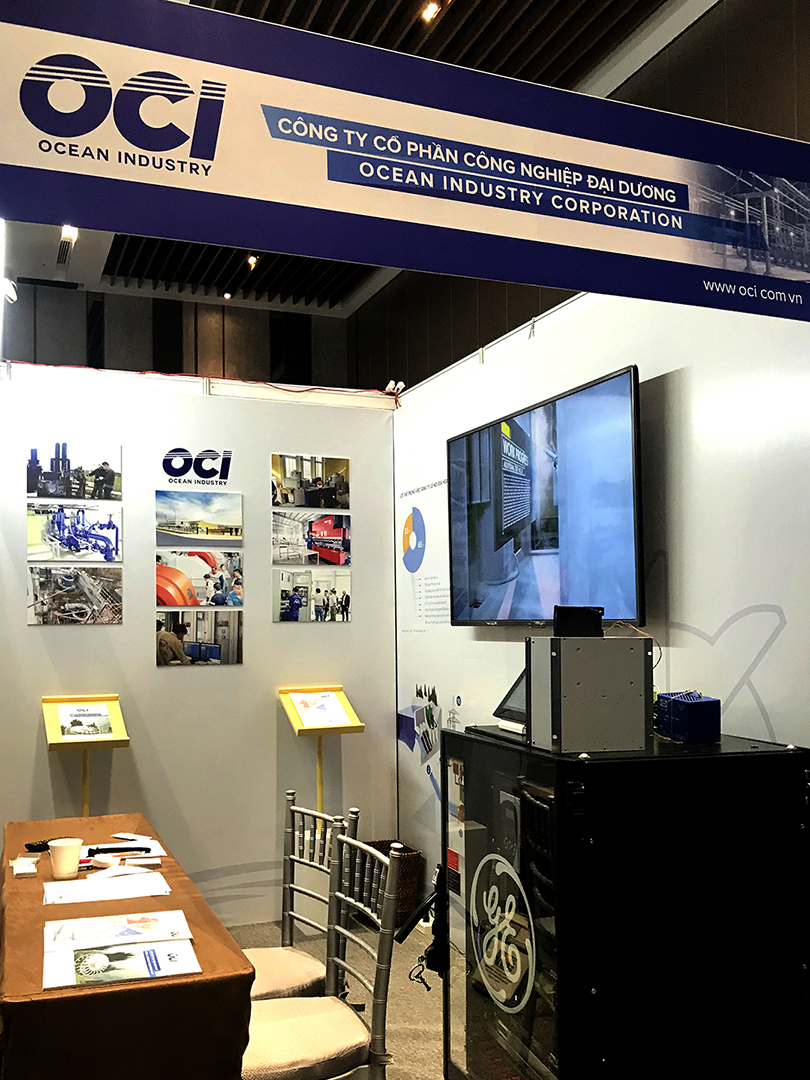 OCI is the only Vietnamese electrical and automation company participating the exhibition. During the exhibition, OCI had not only introduced products, services as well as overall capacity to investors, but also strengthened existing professional connections, and explored potential partnership opportunities with leading turbine and generator manufacturers for the implementation of small and medium-sized hydropower plants in Vietnam.